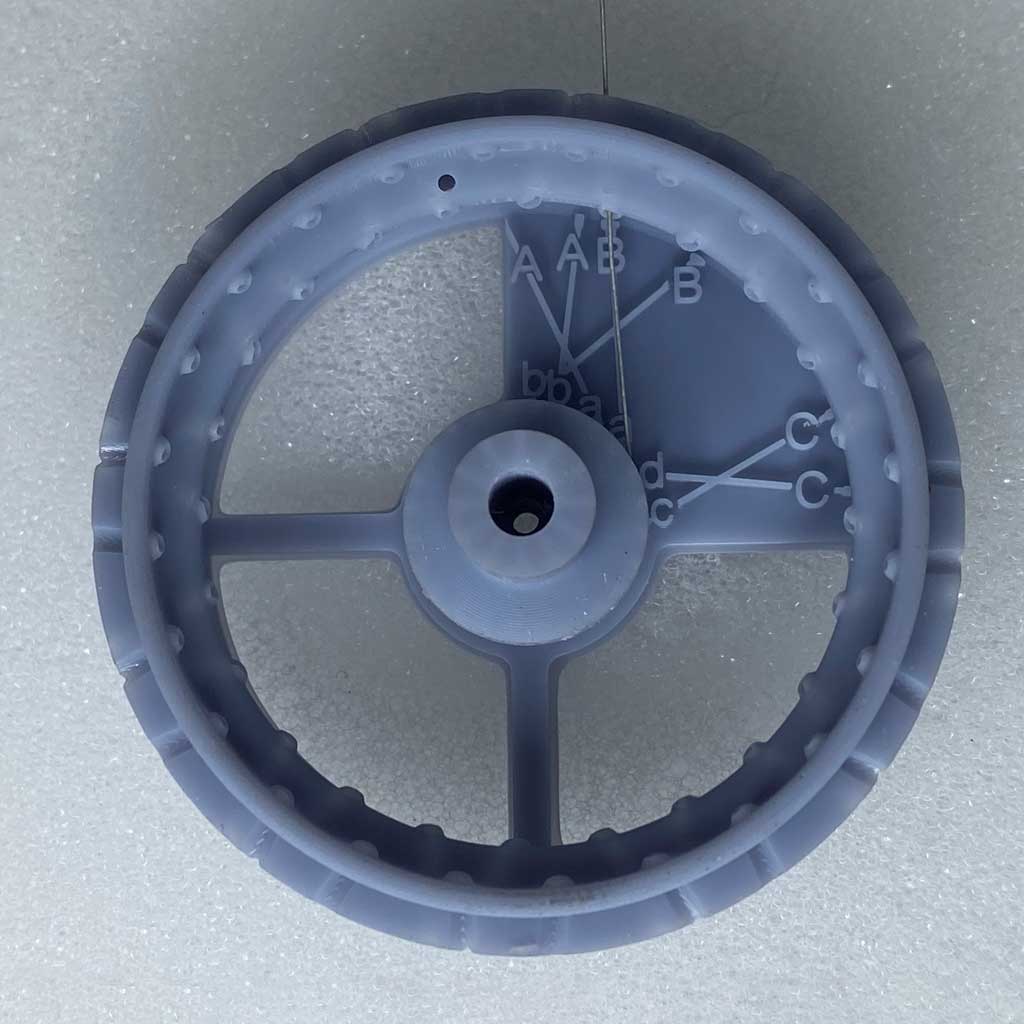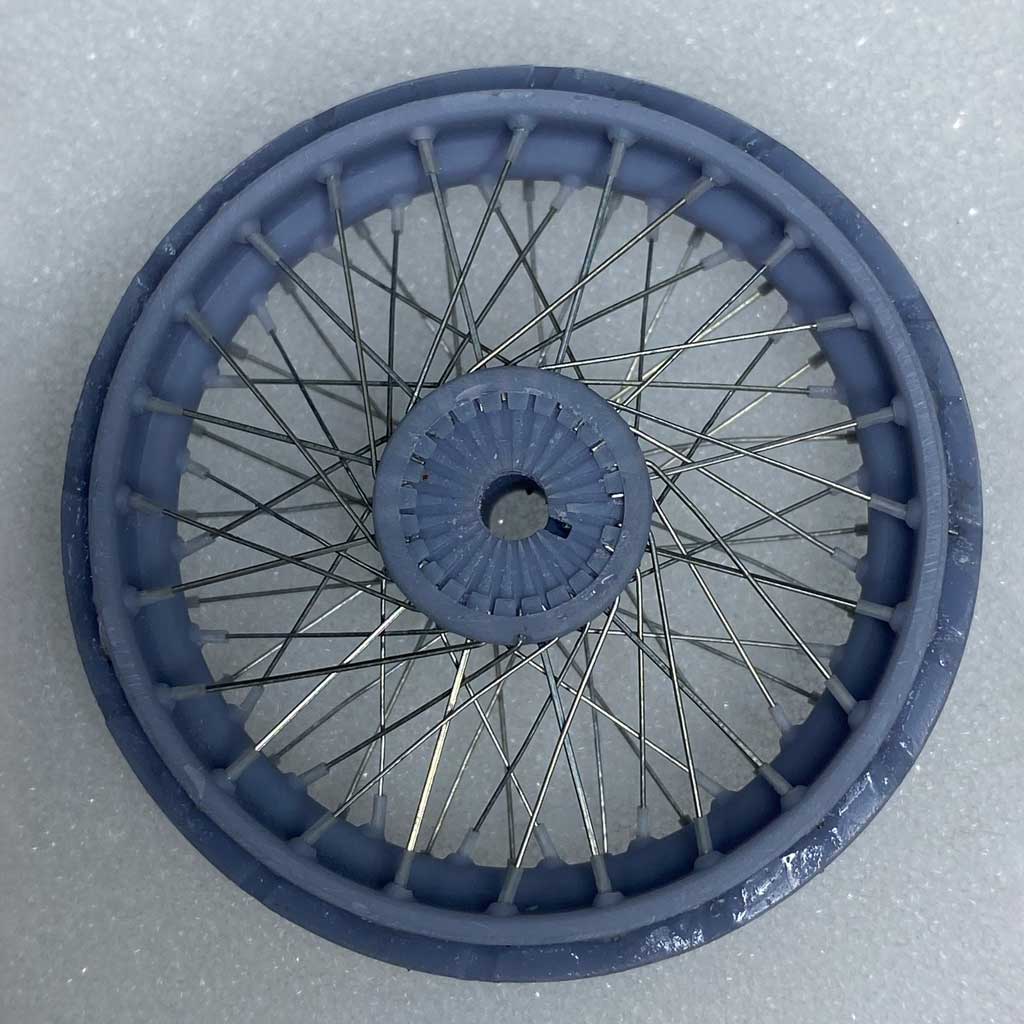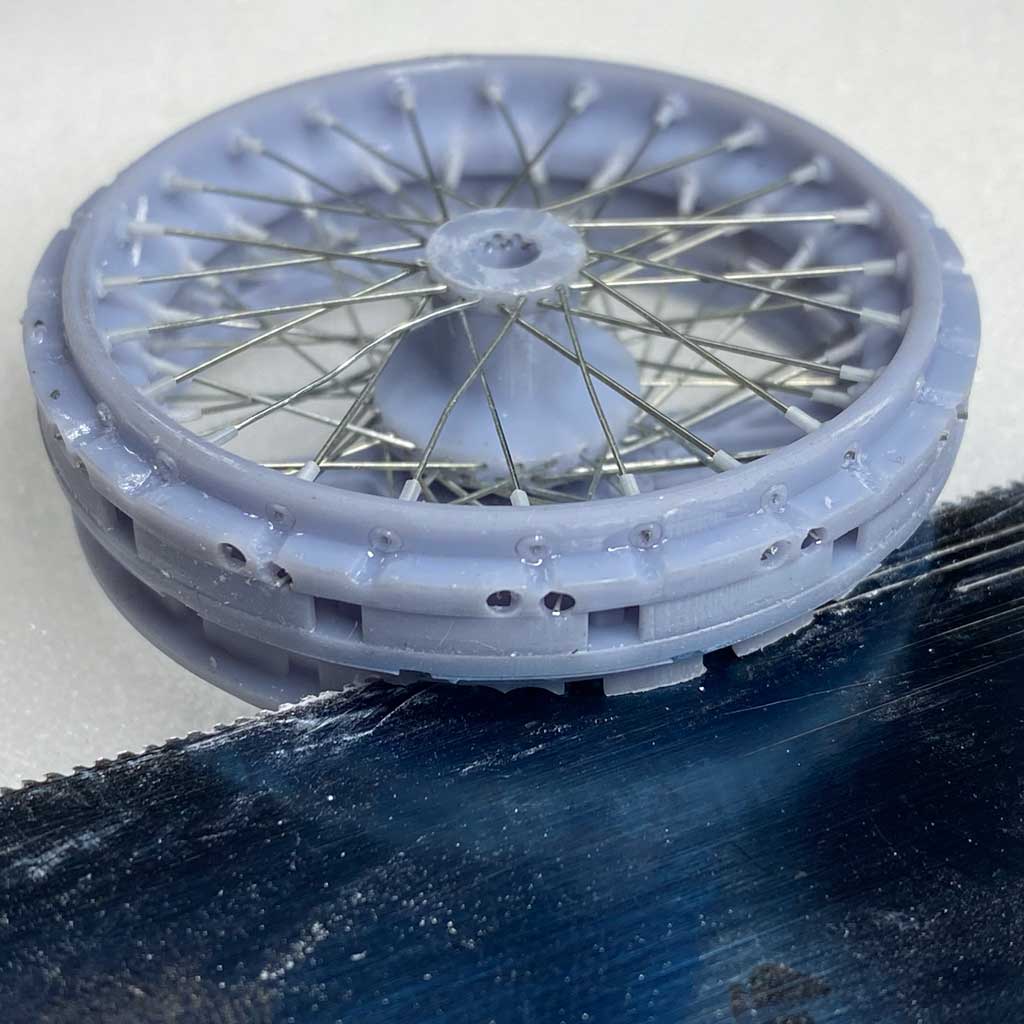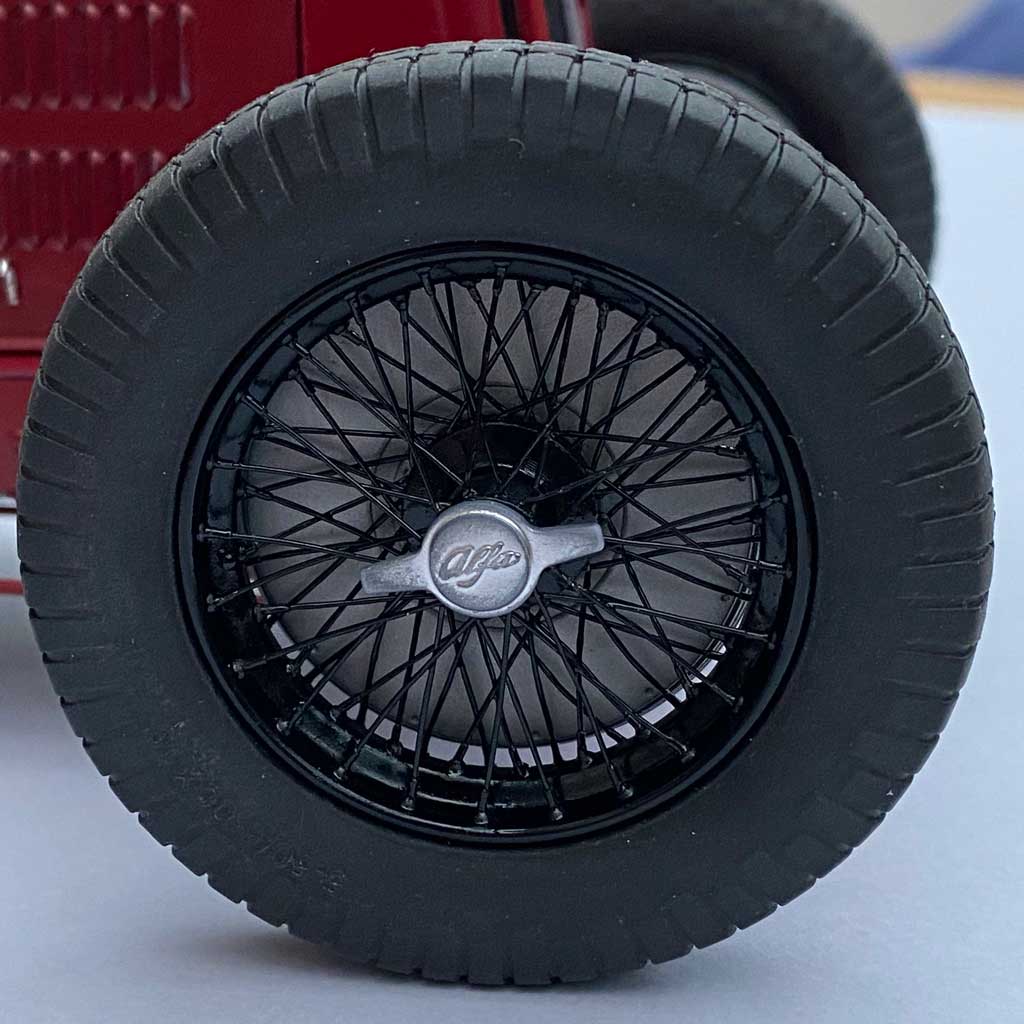 Alfa Romeo 8C 2300 Monza - for Italeri kit 1/12th scale
Category: Kit Upgrade
Base Kit manufacturer: Italeri
Scale: 1/12th
Details: 4 Resin and wire wheels, plus centre knock-offs, unique jig construction method
Price: £40 plus P&P
Availability: Available now in the UK. We are currently working to get our export license finalised post Brexit, so will be shipping to Europe and the rest of the world very soon.
Manual:

Assembly - Guide
Reinventing the wheel - The first wheel set using our unique jig construction method
The rims and hubs are 3D printed from resin and the spokes are steel wires.

3D printing spokes does not yield satisfactory results in our opinion, so instead, we developed a unique and easy to follow construction method that uses a hybrid of printed rims and hubs and steel spokes.

After all the spokes have been added, the rim is cut from the jig, the rear face sanded leaving no scarring. The wheel is then complete and ready for paint.

The image on the left is our completed wheel NOT the real vehicle in case you were wondering!